Life has scratched itself onto my mind, delved deep into my heart and carried my soul on a wild rollercoaster ride full of thrilling highs and devastating lows. Throughout my life, I've worked to process the lows by journaling, writing prose and poetry and by creating art using a variety of mediums. The adventure continues…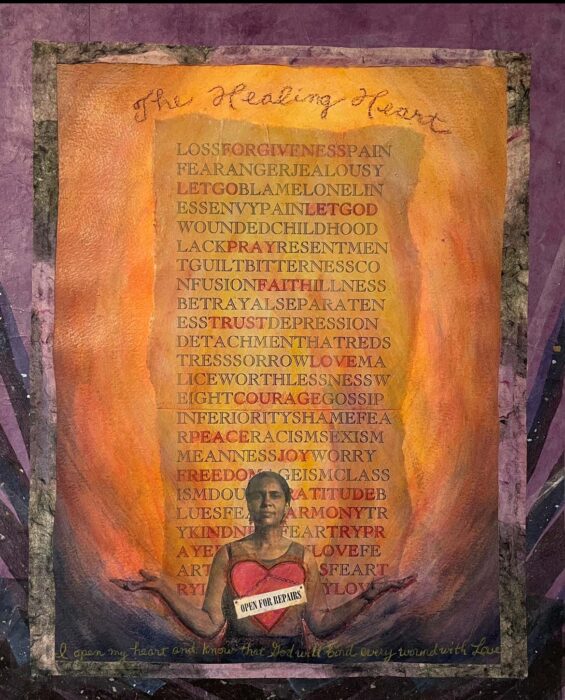 The Healing Heart
During one such painful period I created The Healing Heart to help me shift my focus to the good things in my life. A friend borrowed this collage to help with her own healing and then she loaned it to a friend who loaned it to a friend… This sharing sparked a realization in me that my art could help others to heal as well.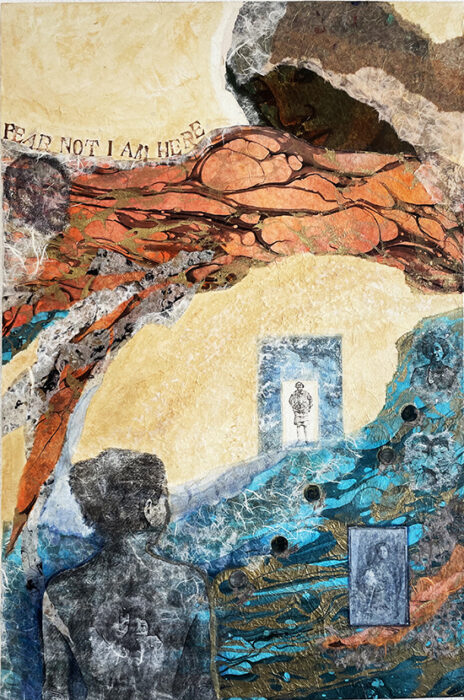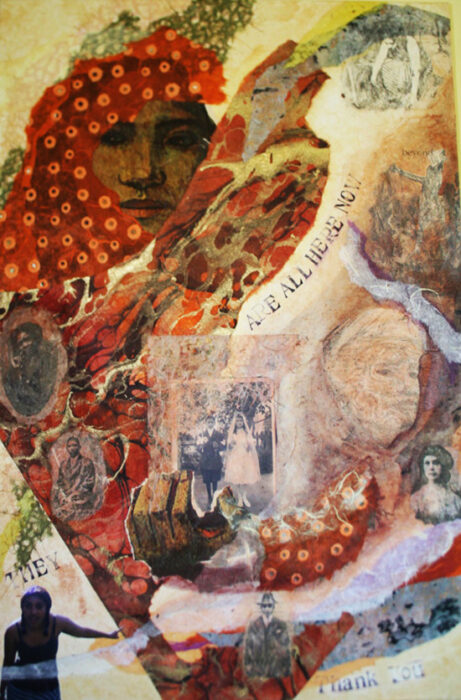 While going through a divorce, I ripped up an old Gauguin poster from my college days and turned the beautiful Tahitian women into Goddesses accompanied by several ancestor photos and a few words to show that Spirit and my Ancestors had my back.
Prayer Circle
I wasn't reared in one particular religion and I've never been much of a joiner. However, I often feel the need to commune with like-minded people with a spiritual leaning. Sometimes, that can be enough.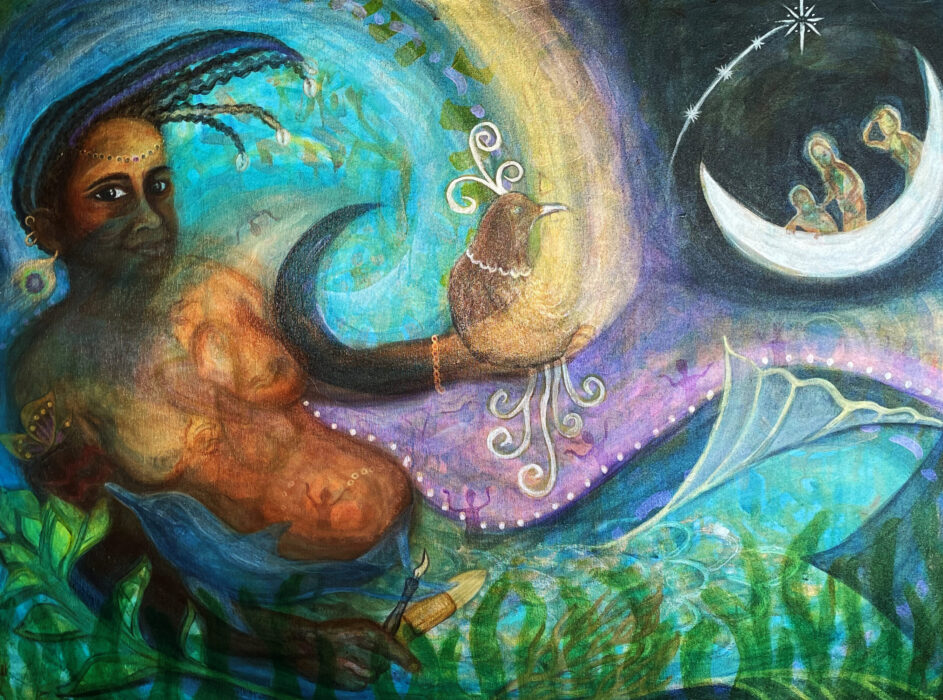 Maybe We'll Be Mermaids…
I included this painting under Healing Art because when I was growing up there were no brown-skinned mermaids, fairies or angels in children's books, tv shows or movies. Because I spent much of my youth on the beaches of Santa Monica and Venice – I even body surfed!  – I've always felt very connected to the water. I truly enjoyed painting this magical creature who looks like me. 

For information regarding purchase or rental of Paula deJoie's art, please contact the artist directly.