Life is full of change, as is my art. As children, our first creative attempts are often called "primitive" – primal, our first unedited strokes of color, movement, and form. After years of instruction and experience, I return to the "primitive" with abstract renderings created by partnering with Mother Earth and all that she holds, my own Intuition, Spirit and Magick.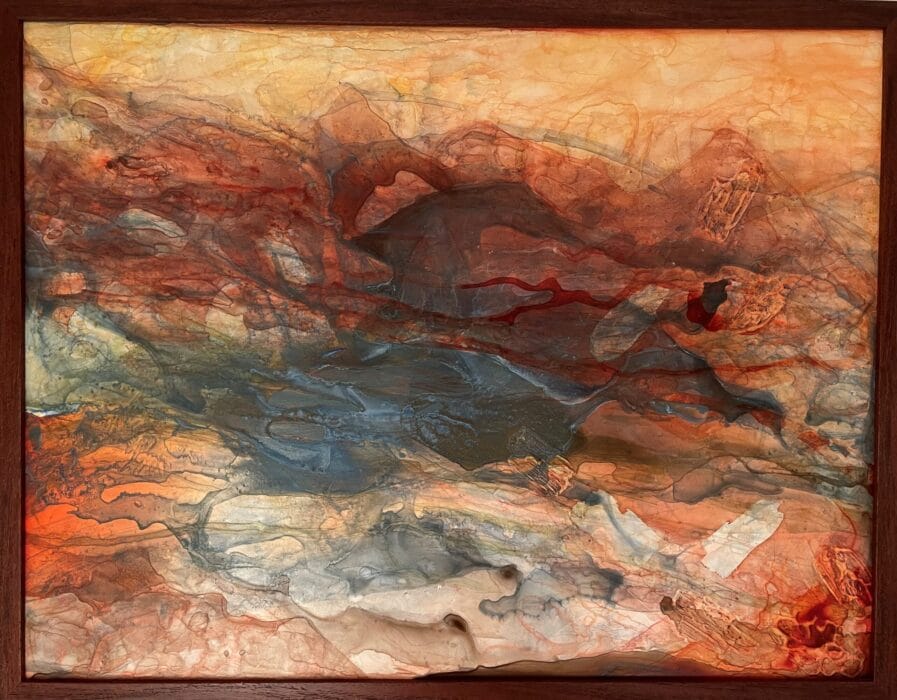 Mountains with Lake
I see a mountain range with a lake in front of it. What do you see? When this painting was on display in a gallery, an elderly gentleman asked for a chair and sat in front of it for an hour. I wonder what he saw…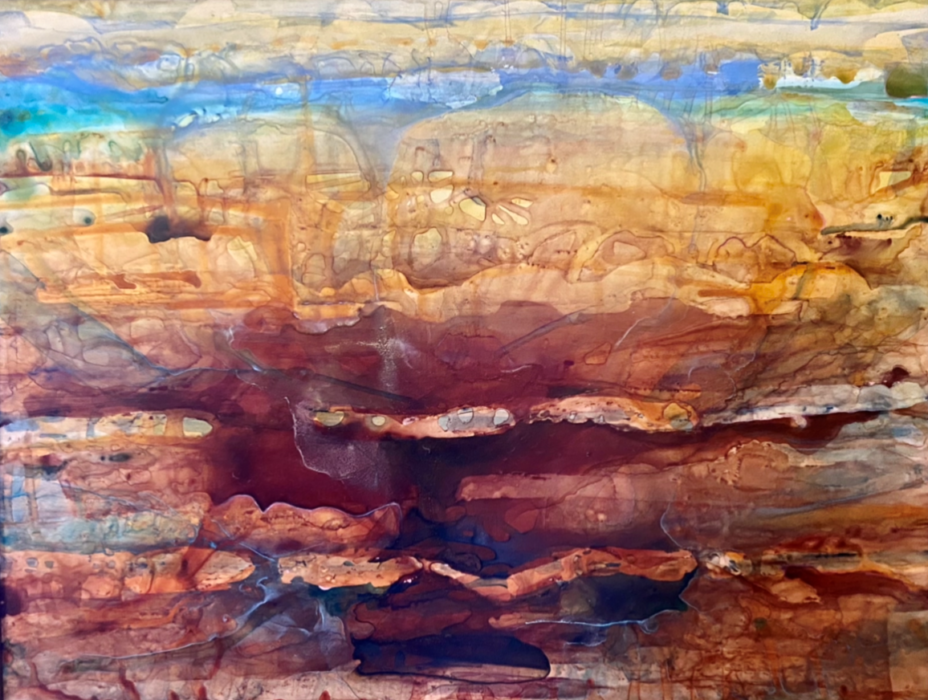 Kaibab
Kaibab is the Piute name for the Grand Canyon, a spiritual home of their Ancestors. Like the other paintings in this gallery, I applied layers of liquid acrylics and water on yupo paper.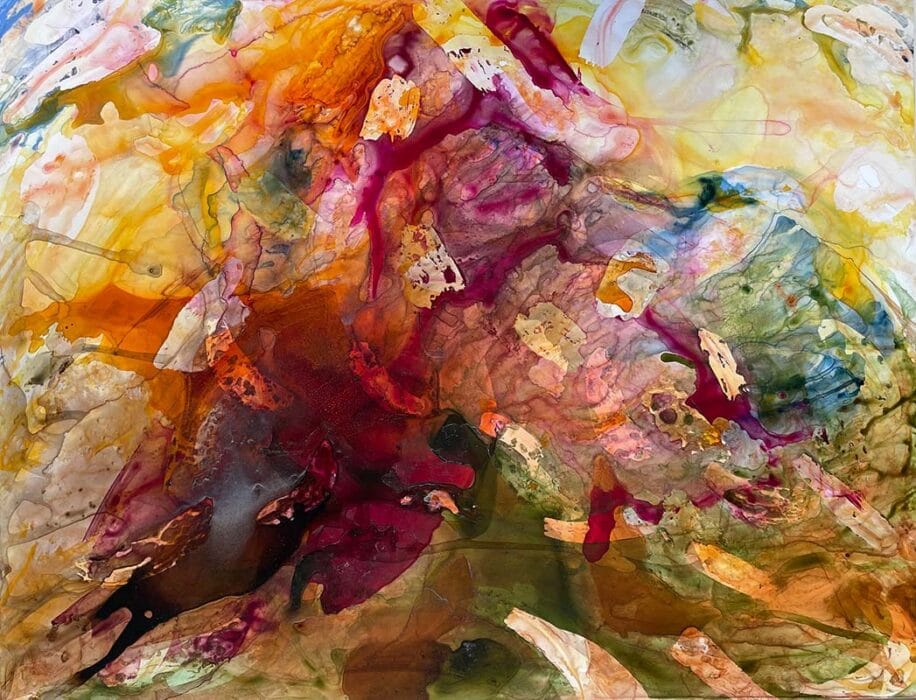 In The Garden
After I lost my home, I moved to an in-law apartment in the El Cerrito hills. Looking out onto a gorgeous garden with a glimpse of the San Francisco Bay brought me great joy!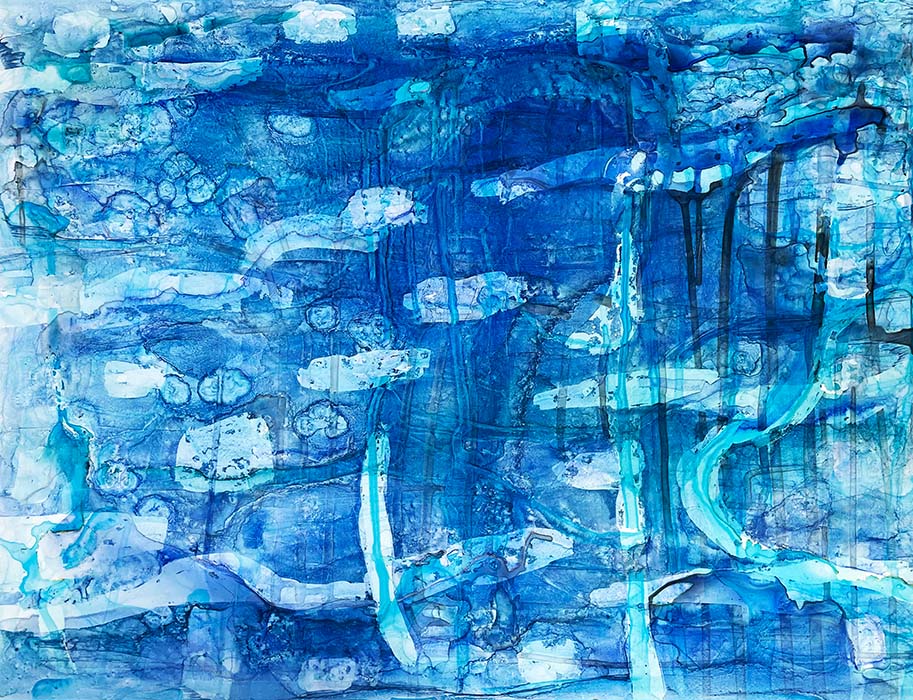 WATERSNAKES
Playing with water and shades of blue. Water and snakes snaking…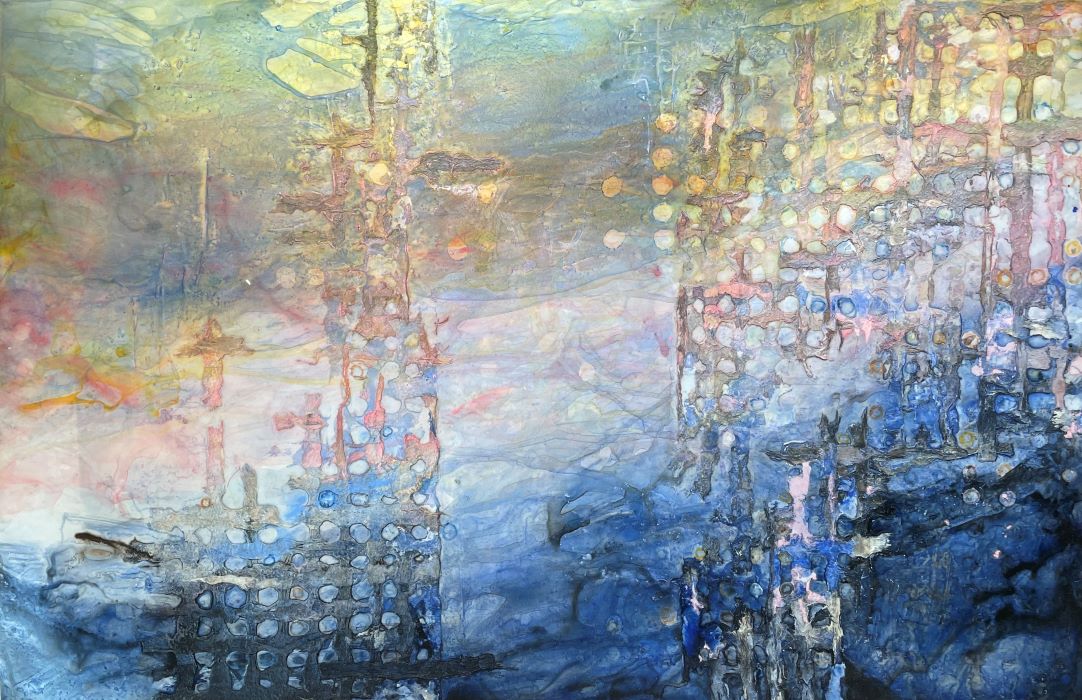 STORM
I see buildings and a ship in a storm. What do you see?

For information regarding purchase or rental of Paula deJoie's art, please contact the artist directly.